Gary Flatt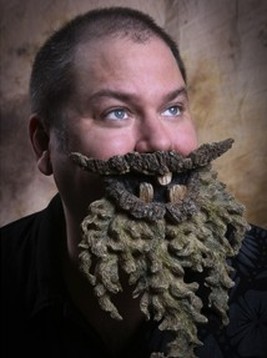 Gary Flatt was born, raised and currently lives in Daytona Beach, FL. He's been drawing as long as he can remember and had a good amount of art classes through public schooling as well as attending a local community college on a 2 year scholarship provided by the local art institution.

He works in a variety of mediums, including pen, pencil, colored pencil, a little watercolor/painting and for the last few years, digital work.

Gary has always been an enormous fan of fantasy/sci-fi, whether it was movies, TV or comics. Some of his favorite movies are Labyrinth, The Dark Crystal, Clash of the Titans, Heavy Metal and of course, the Star Wars films. Most of his artwork showcases various goblins, trolls, or other fantastical creatures from his own imagination. He's also is a huge fan of a wide variety of other artists, including Salvadore Dali, Michael Parkes, Alex Grey, Tim Burton, Bernie Wrightson, Art Adams, Todd McFarlane, Barry Windsor-Smith and Robert Williams.

Other artists and their originality is what inspires Gary the most and is what he's always looking for. He also likes to travel, meet new people and see new places. He enjoys cooking outdoors, being with family and friends, watching movies, listening to all kinds of music, as well as videogames and good classic "analog" gaming.


---
---